Schools across the Diocese participated in a number of events throughout National Reconciliation Week (27 May - 3 June) taking part in Australia's ongoing journey in achieving reconciliation and unity with Aboriginal and Torres Strait Islander peoples.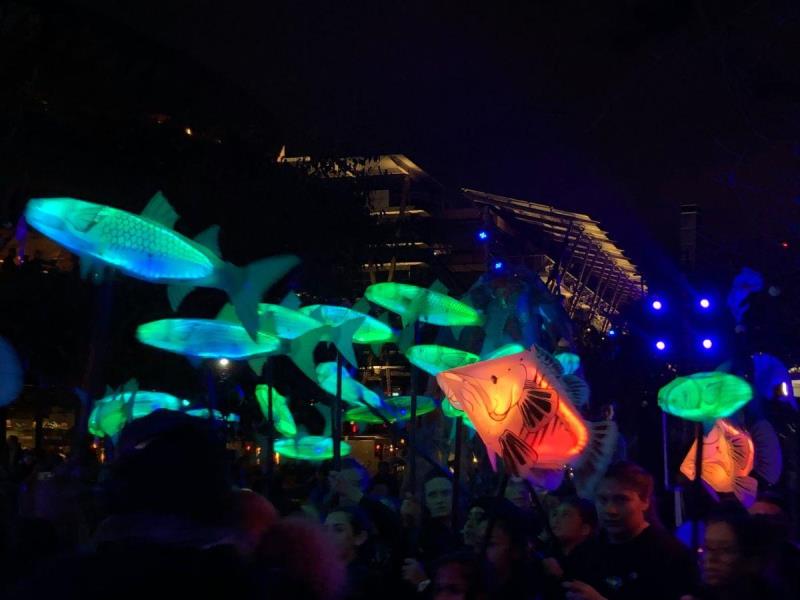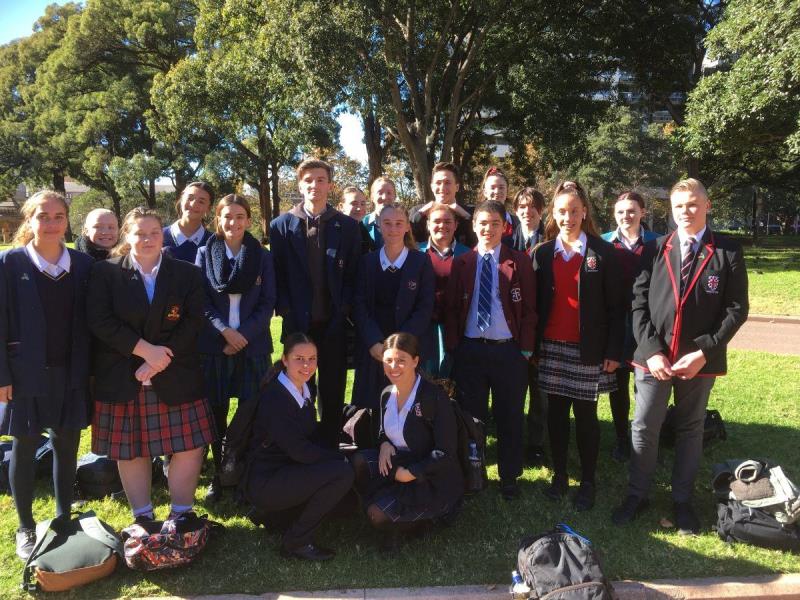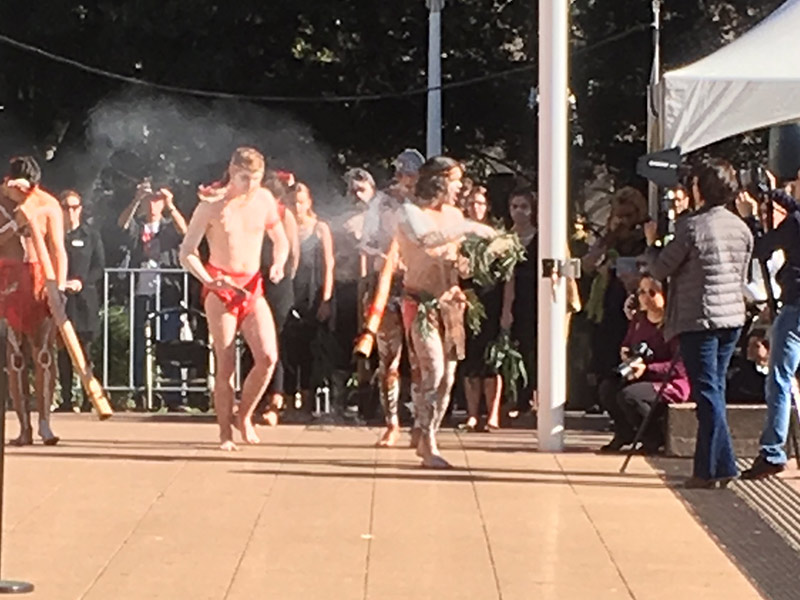 This year's theme 'Grounded in Truth, Walk Together with Courage' was focused on inviting Australians from all backgrounds to contribute to a national movement towards a unified future through the process of truth-telling about Australia's colonial history, and to explore our shared histories, cultures and achievements as we move forward in reconciliation.
On Friday 31 May, educators from Catholic Education's Jarara Indigenous Education Unit accompanied a large group of students to the Hyde Park ANZAC Memorial for the annual Indigenous Veterans Commemoration Ceremony around the Pool of Reflection. Conducted by the NSW Aboriginal and Torres Strait Islanders Veterans and Services Association, the ceremony commemorated the service and sacrifice of Indigenous veterans who have fought for Australia in every major conflict since the Boer War.
The students were part of a traditional Smoking Ceremony in a beautifully serene and respectful service commemorating those veterans who were often overlooked upon their return.
Student representatives from the following schools were in attendance: Catherine McAuley Westmead; St Clare's Catholic High School Hassall Grove; Xavier College Llandilo; Bede Polding College South Windsor; McCarthy Catholic College Emu Plains; Nagle College Blacktown; John Paul II Catholic College Schofields & Nirimba; St Mark's Catholic College Stanhope Gardens; and St Andrews College Marayong.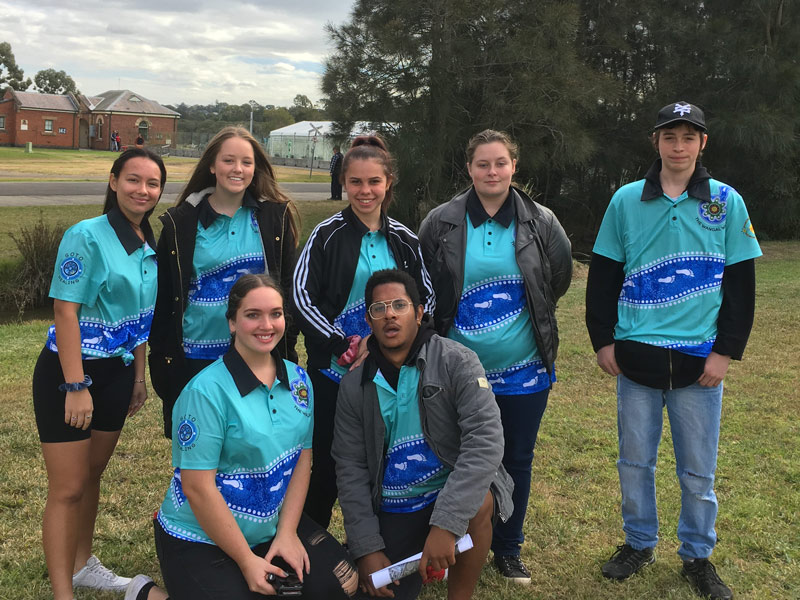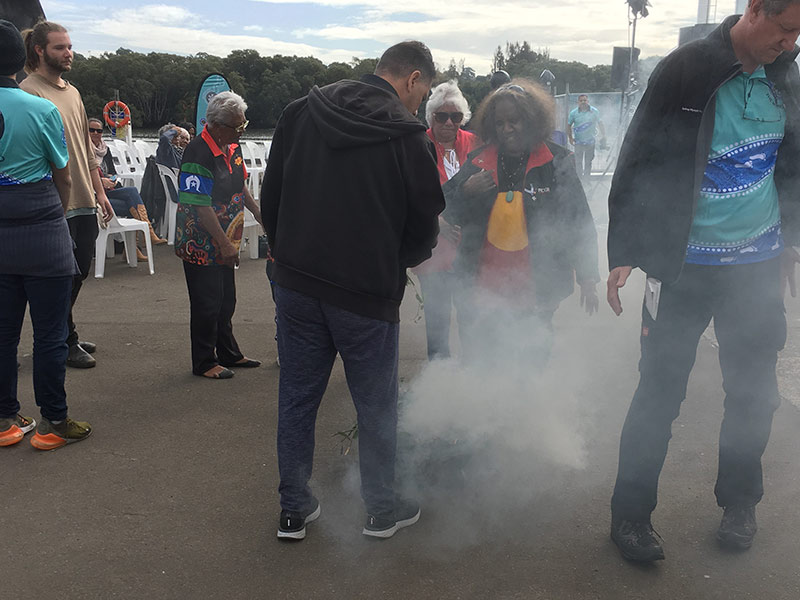 On Saturday 1st June students from St Agnes Catholic High School Rooty Hill; St Clare's Catholic High School Hassall Grove; St Andrews College Marayong and Loyola Senior High School Mount Druitt accompanied the Jarara Indigenous Education Unit to act as Cultural Ambassadors for the opening of the Murama Gathering of Traditional Owners' Healing Space and dance ground at Newington Armoury.
Jarara Specialist Teacher, Julie Waddell said the students played a pivotal role in the Smoking Ceremony and were involved in supporting the Elders and acting as tour guides as they listened to inspirational stories, viewed the many artworks on display and participated in song and dance.
"Thea Brailey from Bede Polding College was the MC for the day and was outstanding in her role as a Cultural Ambassador," Julie said.
As part of Sydney's VIVID festival students from Catherine McAuley Westmead and Caroline Chisholm College Glenmore Park were also able to contribute to National Reconciliation Week puppeteering a six-metre high and visually stunning puppet called Marri Djin. Created by Erth Visual & Physical Inc. in collaboration with the Barangaroo Drive Authority, Marri Jin (meaning "great Woman" in the Eora language) is a symbol of the strength and resilience of First Nations women and people.
"This display invited audiences to consider our shared origin, and to participate in a deep rooted connection to the history of this land and its first peoples," said Julie Waddell. "It was an event that embraced cultural diversity and the sharing of cultural knowledge."
---
Learn about the Jarara Indigenous Education Unit Learn about Aboriginal Education