Bede Polding College students pitch in for cancer families, raise $11k for research
Richard Hayek couldn't be more proud of his friends and the Bede Polding College community at Windsor who helped the Year 12 student raise $11,000 for cancer research and support programs.
The 17-year-old invited Cancer Council representatives to his school on September 3 to witness a massive head shave and make a cheque presentation.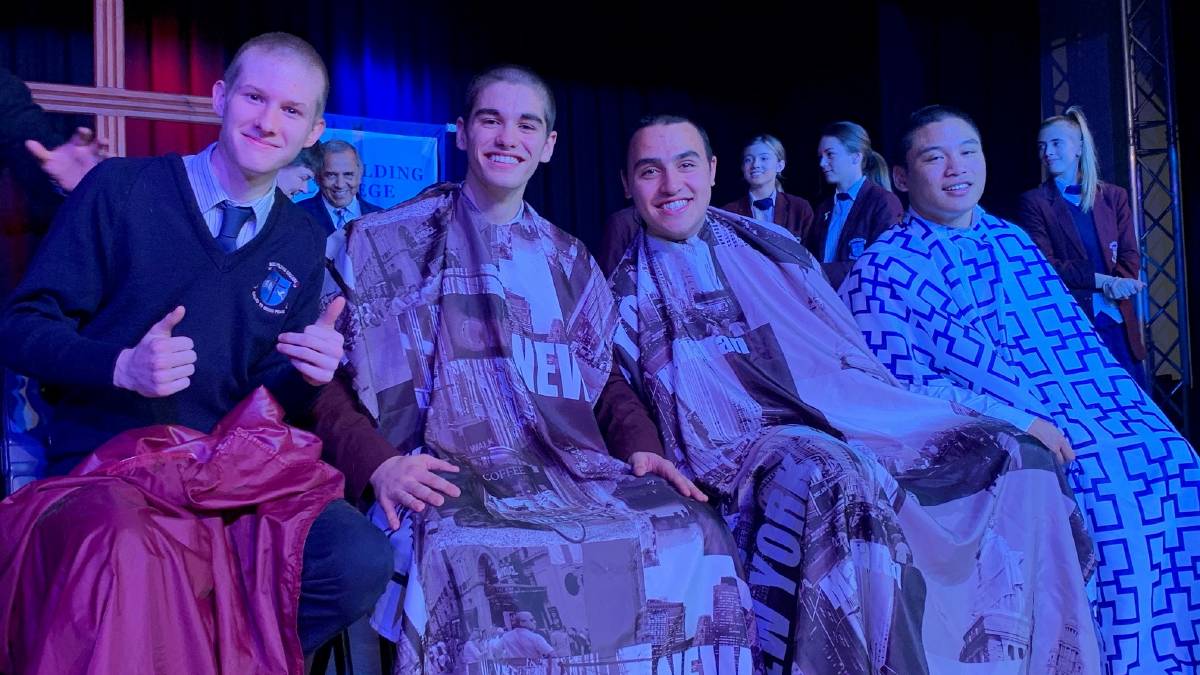 Richard was joined on stage during school assembly by friends Conner Kersten and Jake Dimech and teachers David Rowswell (science co-ordinator) and Jeremy Tuano (year co-ordinator) for the head shave.
At recess 23 other students had their heads shaved including one brave girl.
"I have wanted to do this for about a year," said Richard.
"I had incredible support from our new principal and students and staff.
"Cancer has been big in our family. I lost my aunt two months ago to cancer and my mum has stage 4 cancer.
"My brother had a golf ball-sized tumour on his (brain) which was removed in January 2015."
Edward, 14, is a Year 9 student at Bede Polding College.
"Before he had the operation he couldn't catch a ball since the operation he has been able to play sport," said Richard.
"Cancer research makes such a lot of difference."
He said just weeks after starting the Do It For Cancer campaign at the school, Year 12 started their HSC trials.
"About 20 Year 11 students just reached out and asked what they could do to help so while we were doing trials they did the fundraising for two weeks," Richard said.
"The did an incredible job. I have been so ecstatic by the incredible support we have received from the staff and every year at the school."
Richard hopes to continue fundraising when he finishes school and work in the not-for-profit sector.
Yvette Haines, Cancer Council community relations co-ordinator, thanked Richard and his friends for uniting for a cancer free future.
"Over $28 million of ground breaking research across all cancers has been funded by Cancer Council NSW in the past two years," she said.
---
You can register a Do It For Cancer fundraiser at www.doitforcancer.com.au