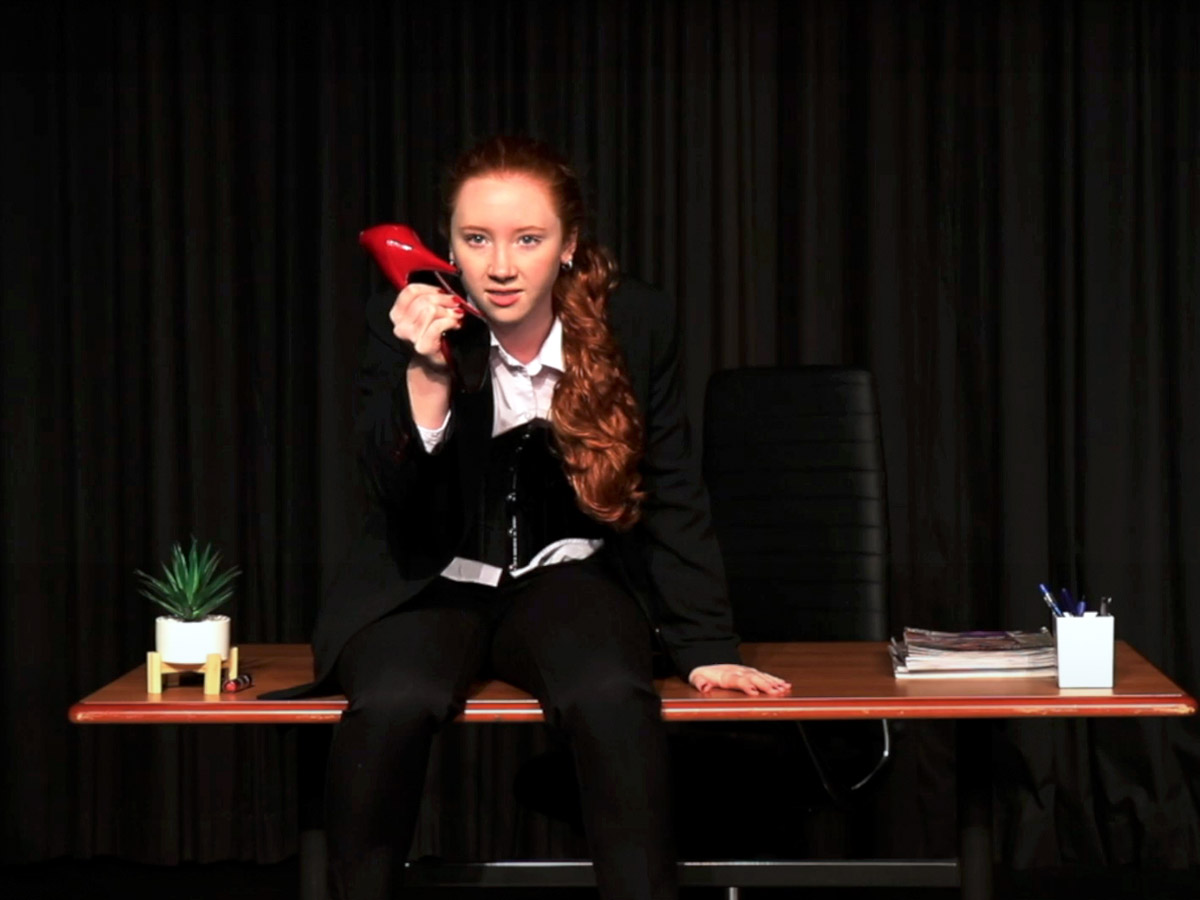 Entire drama major HSC performances, like Teagan V's (pictured), are available for viewing via Bede Polding College's online showcase of Year 12 works.
HSC major works from Bede Polding College pupils can now be viewed online, allowing all to have a COVID- safe peek.
The Year 12 HSC major works include both exhibited and performed works, representing the culmination of the students' learning, skills, creativity, achievement in their chosen discipline.
Claire Claxton, TAS Teacher and Inclusion Leader, said: "The Showcase includes videos of performances and interviews with some students about their work and process of creating it."
"This is a new way for us to give our students an opportunity to share and celebrate their hard work, given the limitations of the Covid situation," Ms Claxton said.
Creative and Performing Arts, and Technology and Applied Studies are included in the showcase
From costume design, to furniture, drama and music, the bodies of work are varied and provide an insight into the maturity of this year's HSC class and their endurance through the pandemic.
A 'sneak peak' can be found in the form of a video promotion, posted on the Bede Polding College Facebook page.
The school congratulated students on their works, via a statement on the school website.
"It is the result and partnership between students, teachers, and families. It is an opportunity for all concerned to reflect, appreciate and celebrate the work of our students at this pivotal time in their lives," the school stated.
"Congratulations to all our students and their teachers. We look forward to your achievements in the HSC."