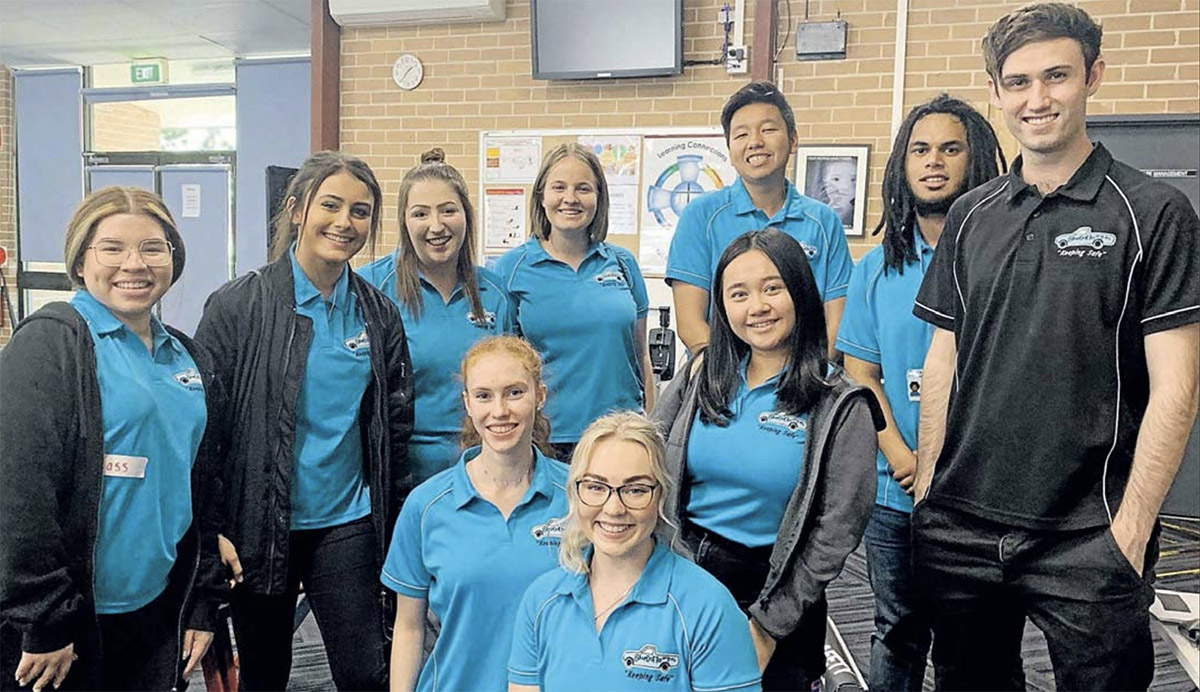 Blue Datto peer supporters, [from left standing] Jassamyn Reyes Vega, Bianca Catania, Brianna Iverson, Freya Williamson, Samuel Eli, Preston Wilson and Ciaran Lyons, with [from left front] Erin McGiffen, Courtney Chalmers and Rachel Tjoe.
A fresh batch of prospective young drivers from Bede Polding College agreed to commit themselves to a safety-based future last week.
Their personal pledges came as part of their half-day spent with the peers from The Blue Datto Foundation taking part in its award-winning Keeping Safe program.
Founded in the Hawkesbury in 2015, it was the Foundation's sixth visit to the school, speaking with years 10 and 11 students.
Program co-ordinator Kelly Ongley said that the program had reached more than 20,000 students around the western Sydney region.
She said that the aim was to reach young drivers and their passengers before they attained their Learn er's permits.
The program, which was written by leading Australian road safety and education experts, with input from police and emergency services, involves a mix of presentations and group sessions. "It aims to teach safe behaviours, encourage self-belief and empower young people to make safer choices on the roads as drivers and passengers," Ms Ongley said
Sadly, the road statistics speak for themselves. Over the past five years there have been 314 road fatalities in western Sydney, with the overwhelming majority being young drivers.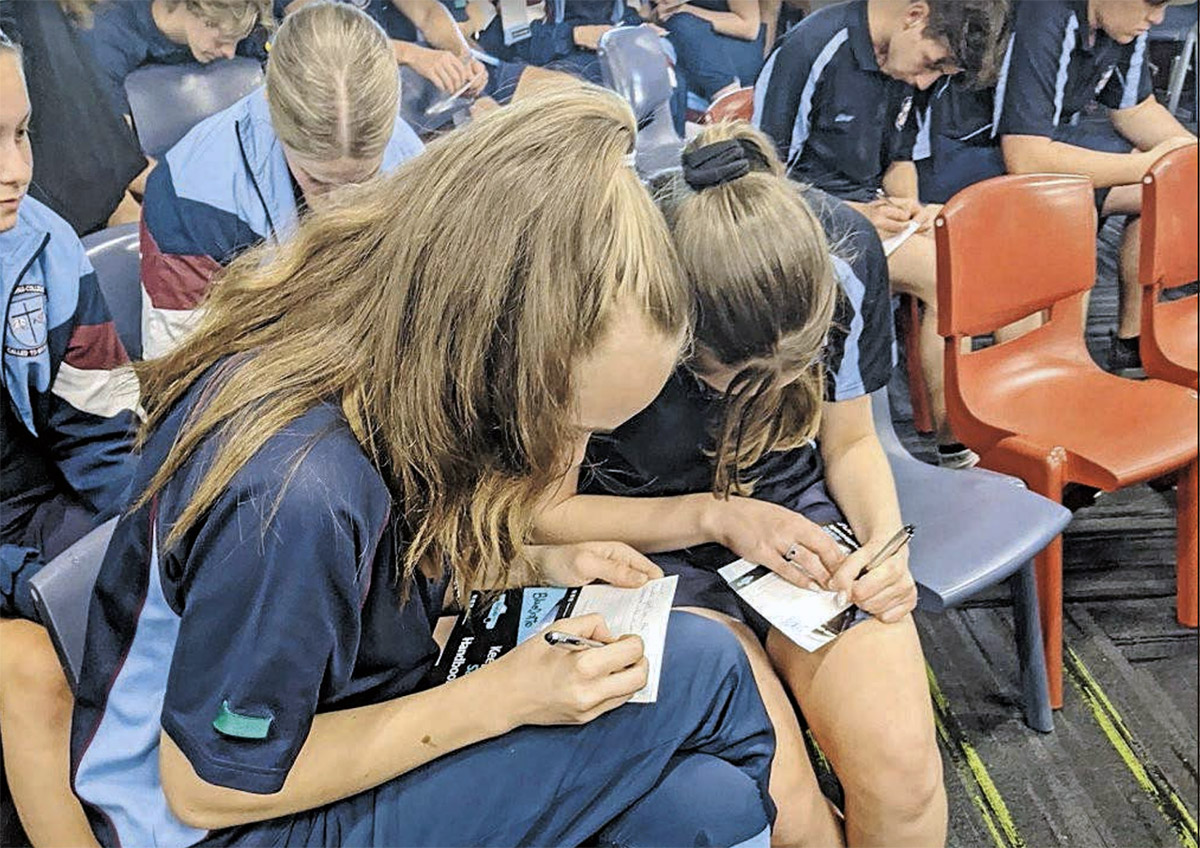 Bede Polding College students write their safe driving pledges
Ms Ongley said that road trauma had been the leading cause of death for people aged 17-25 for the past decade.
"It's not about scare tactics," she said of the program. "It is discussion based ... it's about challenging them to think about what they'd do in certain scenarios.
"Drugs and alcohol is one thing, but its also thinking about things like distractions [is the music too loud] and reiterating the rules [how many passengers you can have in the car].
A lot of the time they're quite thoughtful. It's quite empowering.
Ms Ongley said that peers, aged 18-24 lead the program. She said that students related well to them.
An integral part of the program is calling on participants to write down a personal pledge to themselves to commit to road safety, now and in the future.
Ms Ongley this pledge was emailed to the participants for the next five years at the time of their birthday as a reminder of their commitment to themselves.
TheBlueDatto Foundation has missed out on numerous fundraising opportunities throughout 2020, including its annual gala dinner.
Last week it launched an online appeal, dubbed #1000youngdrivers. It has a target of $20,000.
---
For more details or to donate, visit bluedatto.org.au