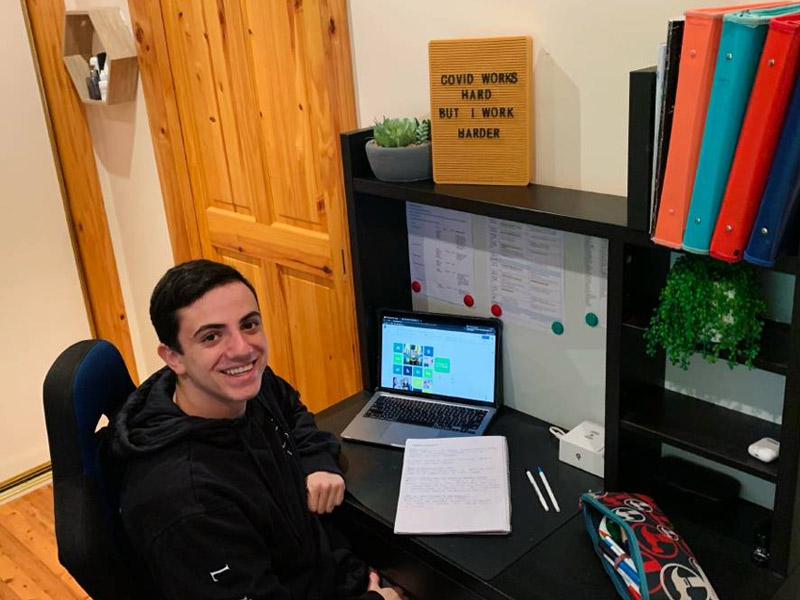 Joel Zahra, Year 12, Bede Polding College
We asked five Year 12 students how they were fairing during the COVID-19 lockdown, and their subsequent switch to remote learning.
Their uncertainty about when the lockdown would end and the effect this would have on their final year at school was apparent, as was their determination to make the best of the situation, to do well in their exams, and look after their mental health.
Amelia Ashley, 18 years old from Hobartville, a captain at Richmond High School, participated along with four students from Bede Polding College, as follows: Joel Zahra, 17, captain from Freemans Reach; Annabel Bruzzese, 18, captain from Cranebrook; Alexis Waddups, 17, prefect from Sackville North; and Bradley Sluiter, 18, prefect from Vineyard.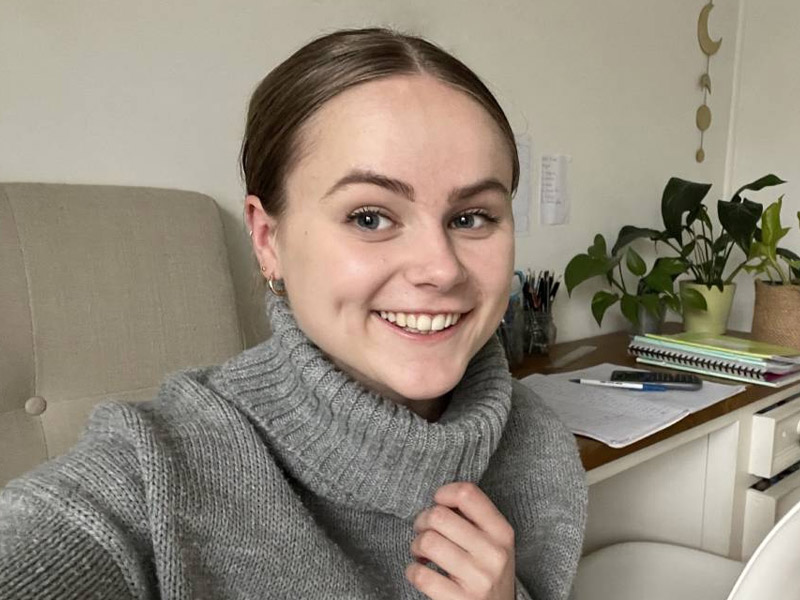 Amelia Ashley, Year 12, Richmond High School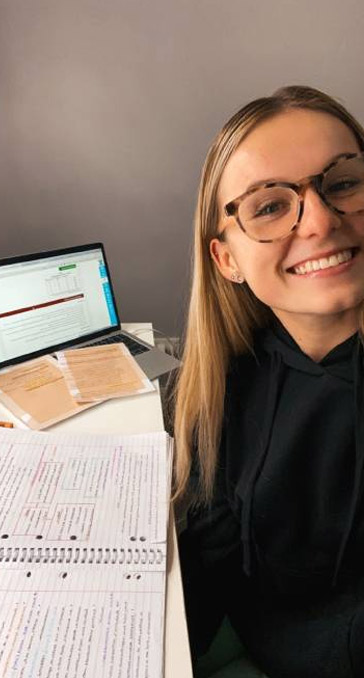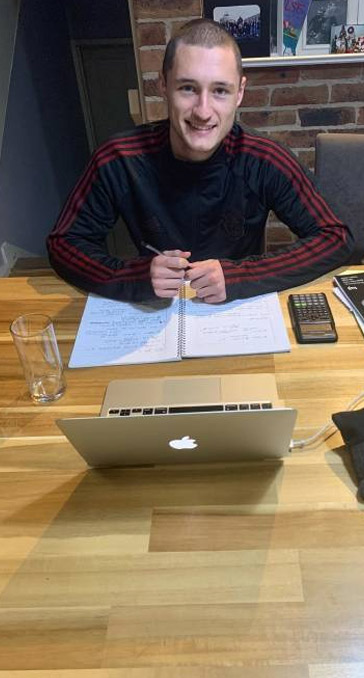 Alexis Waddups, Year 12, Bede Polding College (Left), Bradley Sluiter, Year 12, Bede Polding College (Right)
How does remote learning this time around differ from remote learning at the start of the pandemic?
Amelia: I had to change my approach to this year's lockdown compared to 2020 due to being in year 12, as the uncertainty of everything was beyond me. I have trials coming up as well as my visual arts major due, and so not being at school as often has required much more back and forth communication with teachers.
Joel: We're in Year 12 now, it's the big leagues. There's a lot of pressure and attention on us this time.
What is the biggest challenge of remote learning for you?
Annabel: I'm self motivated but it's the mindset, and not being able to see our friends. The dynamic has changed. We do Zoom, but it's not the same.
Alexis: Motivation. I procrastinate. It's one of the hardest challenges we've been through. It's harder than working from home as an adult.
What are the challenges of having other family members at home?
Bradley: My sister is in Year 10 and my parents are teachers and we all have to coordinate where we're going to be [in the house] during the day.
Joel: My sister is on uni break and wants to chat with me and interrupt me. Mum is doing work from home. The internet connection at Freemans Reach is a struggle.
What do you like about remote learning
Annabel: Tracksuits and sleep-ins.
Amelia: My time currently is being used more efficiently and I'm able to get more of my study done. My sleep schedule is out of whack but I am getting the optimal amount of sleep for once and I'm able to spend more time on myself, working on personal goals.
Alexis: Waking up later. It's better than the 40-minute drive to school.
What is your biggest concern about the lockdown this time around?
Bradley: That it might affect the trials. Also that there might be a burning out and a lack of motivation.
Alexis: How will our year 12 finish? Will we have a formal? A proper HSC?
Joel: It's the uncertainty, continually not knowing when it will end.
How do you look after your mental health during this time?
Joel: I change up the way I study. I try to move outside because my mind works better out in nature.
Annabel: I put screen time limits on my phone: 20 minutes each for Instagram, Facebook and TikTok and then my phone locks me out. I go outside and go for a walk.
Alexis: I go outside and put the technology away and focus on myself. I call my friends and I eat healthily.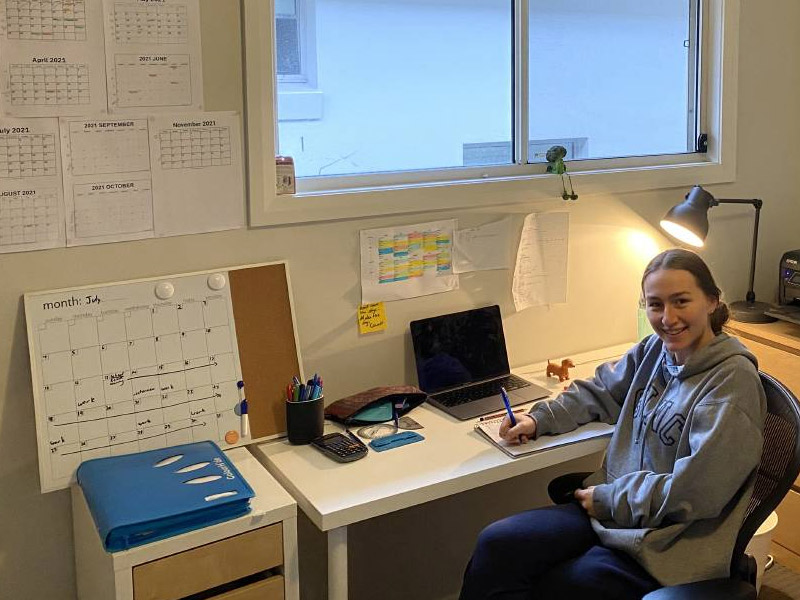 Annabel Bruzzese, Year 12, Bede Polding College.