Facilities and Resources
Bede Polding provides modern learning spaces that support collaboration and enhance a variety of educational experiences.
The learning spaces at Bede Polding are designed to enhance the learning opportunities of our students.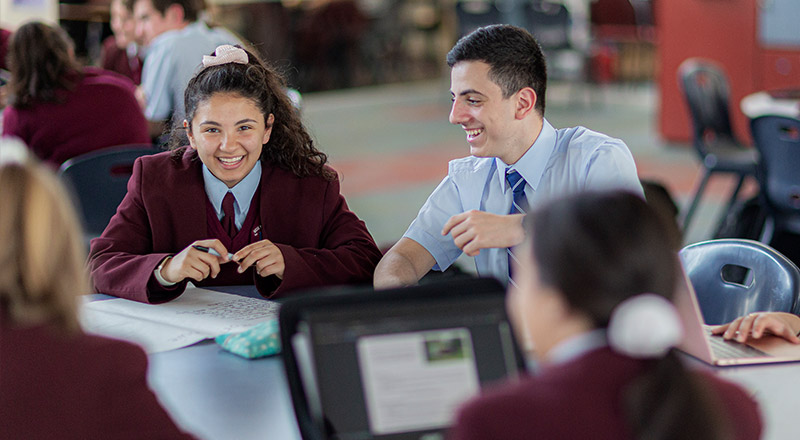 Learning Spaces
Student learning is well-supported by our excellent college facilities.
With a backdrop of beautiful gardens, our air-conditioned, comfortable learning spaces cater for flexible learning. Our students have access to a variety of technological tools that enhance their learning and ensure student engagement.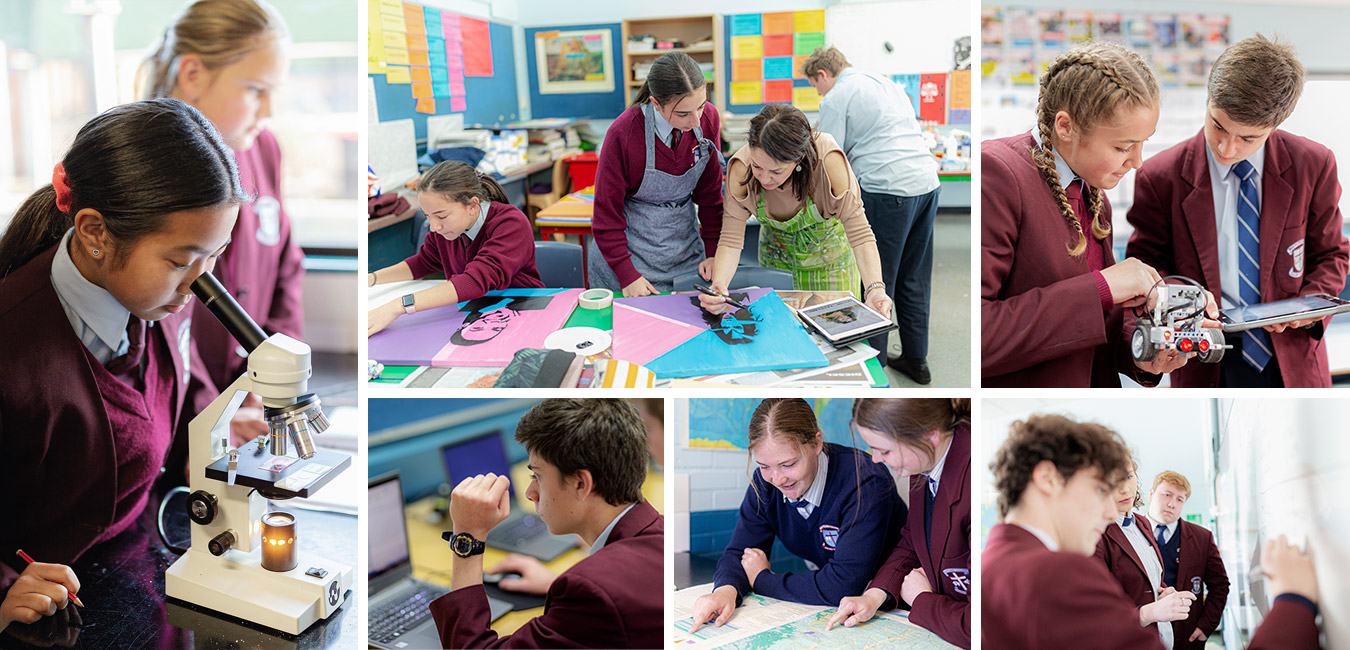 What learning looks like at Bede
Specialised Areas
The college library is a state-of-the-art learning facility and a place of inquiry and reading. It provides access to a range of resources to help our students on their way to purposeful learning.
Students pursuing the arts make use of our music studio spaces, dedicated drama space and Good Samaritan Hall, with its stage often used as a presentation and performance space.
Elective studies are supported by specialised facilities such as commercial kitchens, multiple workshops and agricultural facilities.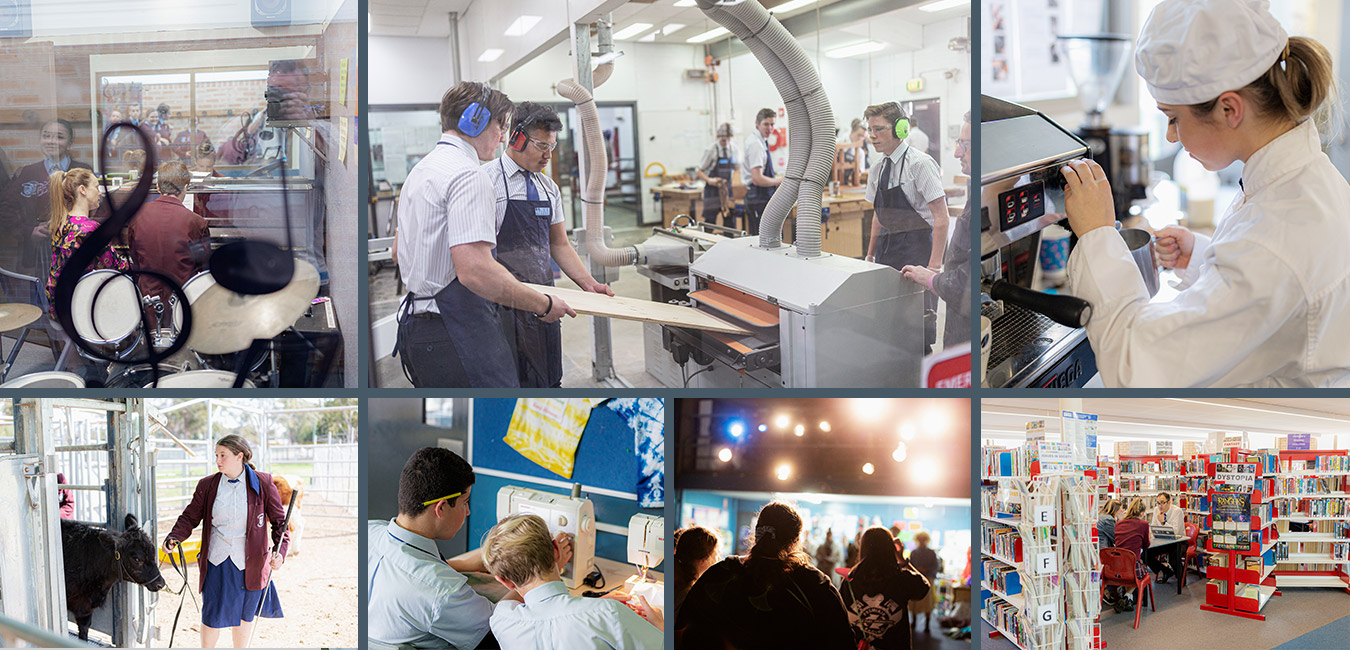 Outdoor Areas
Our spacious grounds offer outdoor learning spaces, playing fields and sporting facilities, including a new gym.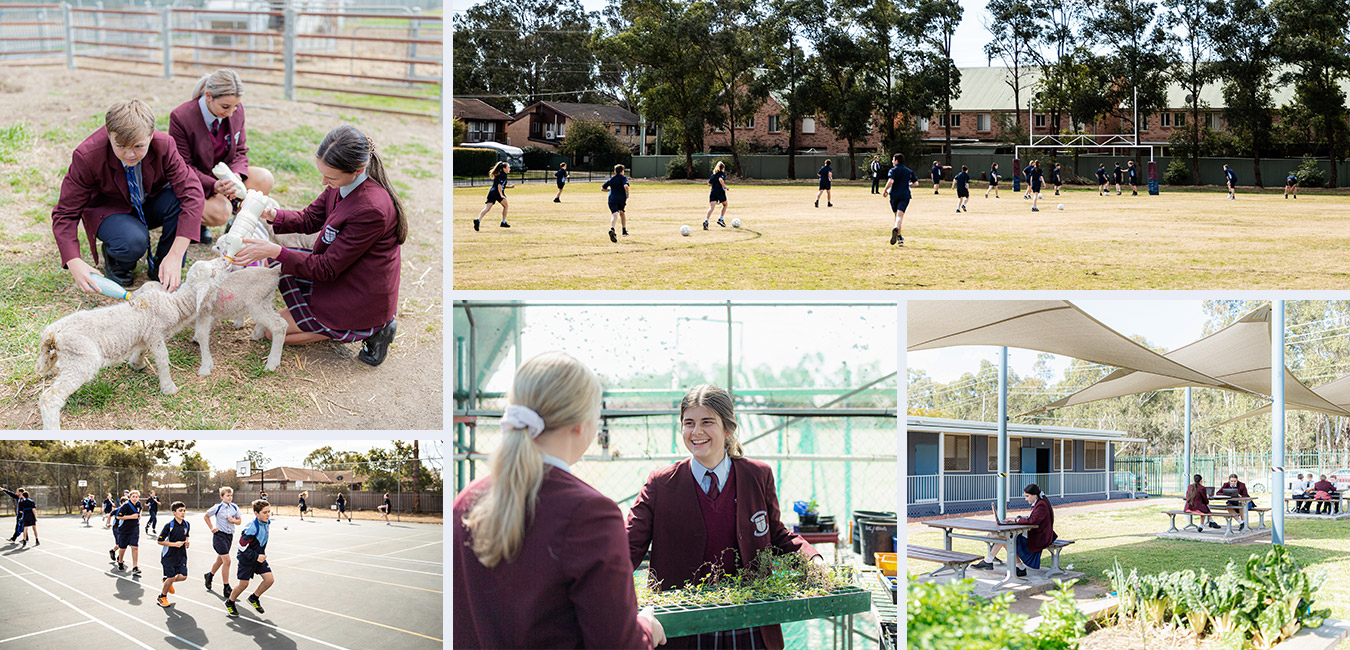 Visit Bede Polding today
See for yourself why we're such a great place to learn.
---