Why Us?
Let us help you decide on the right school for your child.
Discover Catholic education
Bede Polding Catholic College is a vibrant and contemporary school offering quality education for students.
Explore the amazing opportunities we're creating for our students.
Discover Catholic education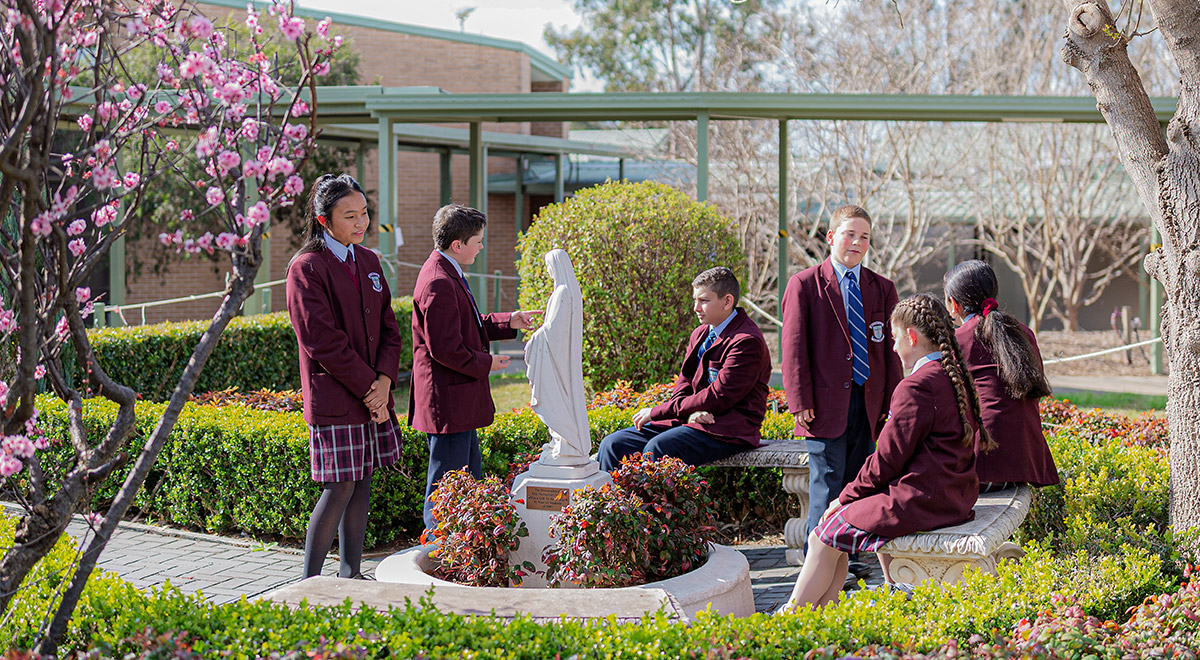 What we offer
There are many reasons why families choose Bede Polding Catholic College. The snapshot below will assist you in making the choice to join our caring learning community.
A firm vision and direction
Bede Polding students are encouraged to strive for personal excellence and are equipped with the skills and passion to make a difference in our local community and beyond.
Bede Polding students are well-prepared to enter adulthood firm in their belief in themselves and in the call to be peacemakers in our often troubled world.
A firm vision and direction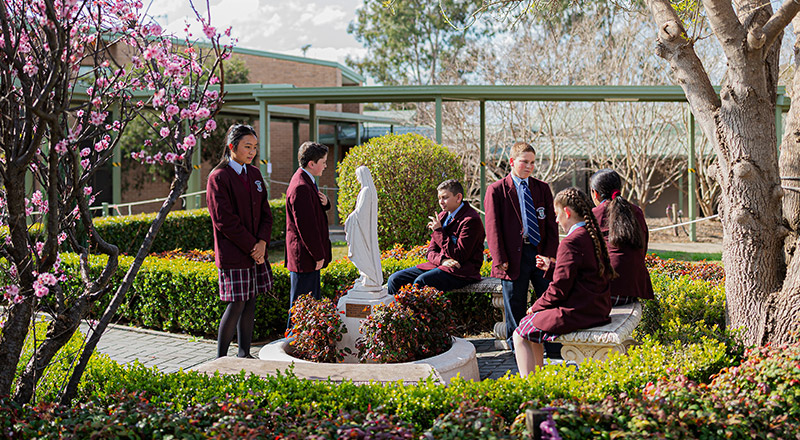 A welcoming and supportive community
Bede Polding College provides a safe, warm and welcoming environment for its students and their families. We have a very clear focus on both learning and wellbeing. Our staff are committed to seeing our students flourish in all areas, not just academically, but also given opportunities to shine in sport, cultural and creative areas, community work and also in their own spiritual journey.
All our students are made to feel that they matter and they belong.
A welcoming and supportive community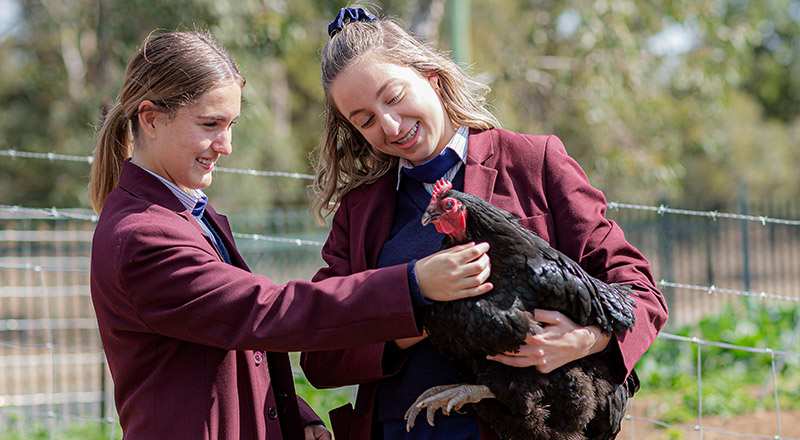 Passionate teachers who care
Inspired learning starts with highly motivated and professional teachers. Our teachers make each student feel valued and safe, and help them strive towards excellence and be the best learners they can be.
Passionate teachers who care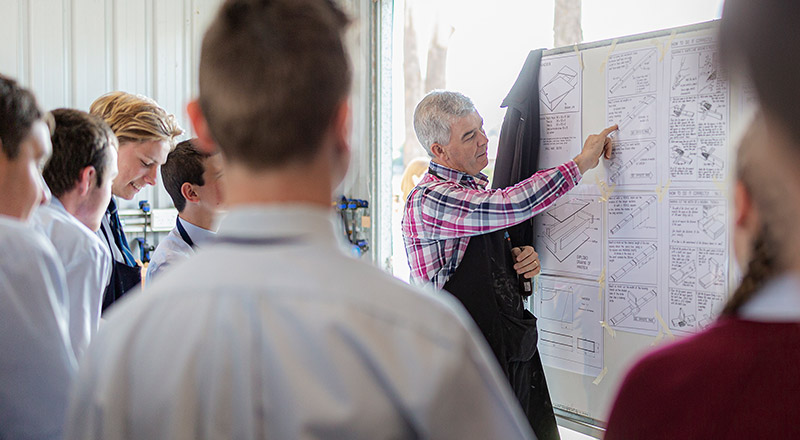 Excellence in Learning
At Bede Polding College we strive for excellence in learning and teaching. We aim to achieve educational goals based on each student's individual ability by:
developing a community of cooperative learners
developing reflective practices
providing effective and relevant feedback
using explicit quality report criteria, including literacy
teaching, assessing and reporting on students' literacy skills
celebrating achievements.
Excellence in Learning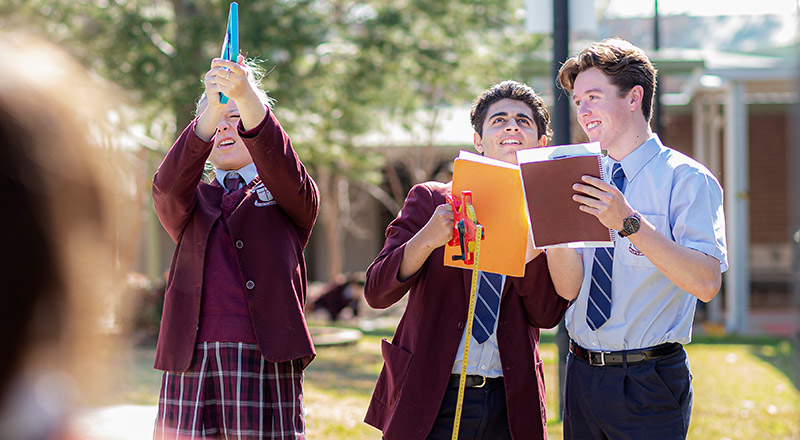 Interest ignited and talents nurtured
We believe it is important for students to pursue interests to find what they are passionate about. Our school gives them exposure to a range of exciting opportunities to unlock their creative potential, develop a talent or follow a passion.
Interest ignited and talents nurtured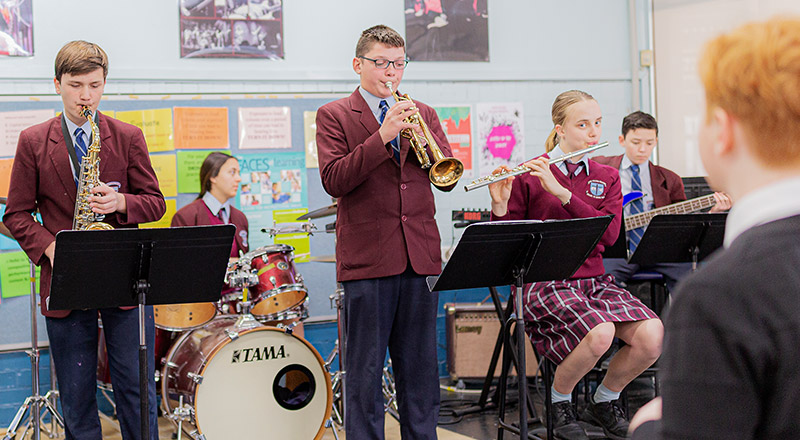 Faith-based education
Bede Polding is a great place for students to grow in faith and learning. We value each student as an individual and share the values of the Gospel to help them discover the hope that is within and to experience a meaningful and flourishing life.
Faith-based education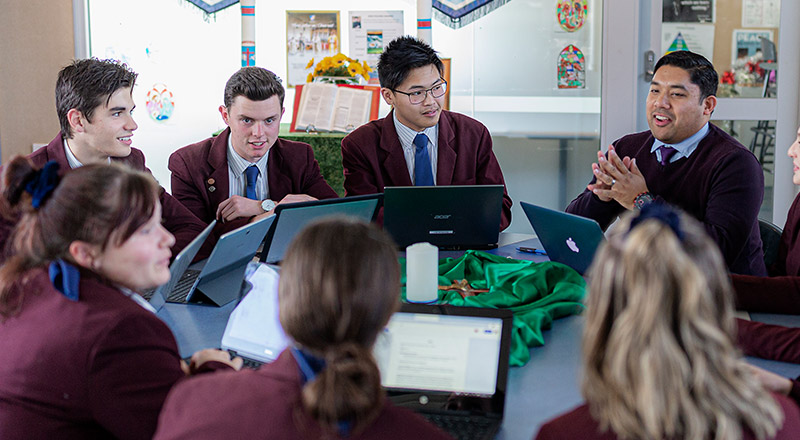 Creating tomorrow's leaders, today
Student leadership is important to us and our Senior Student Executive team has an integral role to play in developing the positive spirit and culture present in the life of the college. We also have numerous leadership opportunities for students in Years 7-11 from representing the College at special events to running fund raising and social justice events.
We are proud of the active part our student leaders play in our school, and how ably they lead our school community in education, faith and life.
Creating tomorrow's leaders, today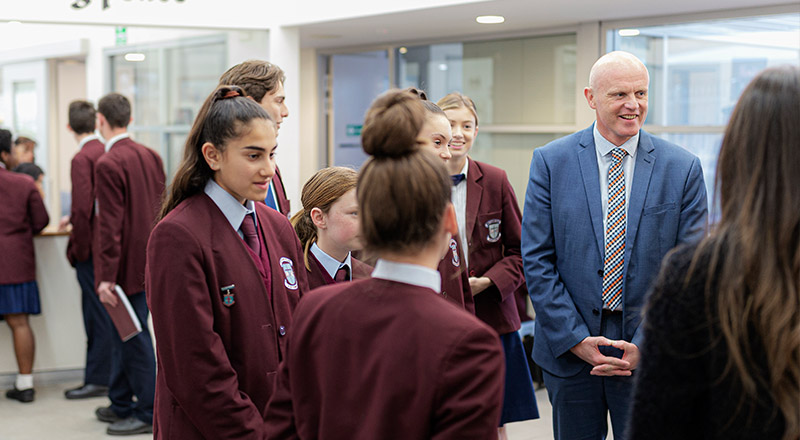 Quality schooling that is affordable
As a guide, the cost of a Catholic education is around $7-$11 a day for primary and $13-$14 a day for a child in Year 7. Significant discounts apply for siblings. Ask about our flexible payment plans.
Other reasons to choose our school
Our supportive and welcoming community promotes harmony and quality learning.
Our personalised learning approach gives students more choices for a bright future.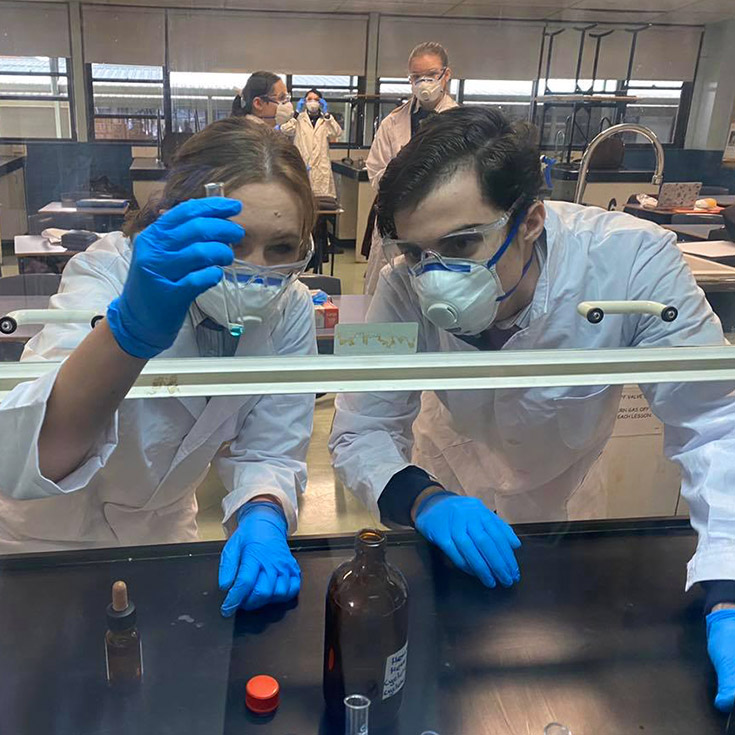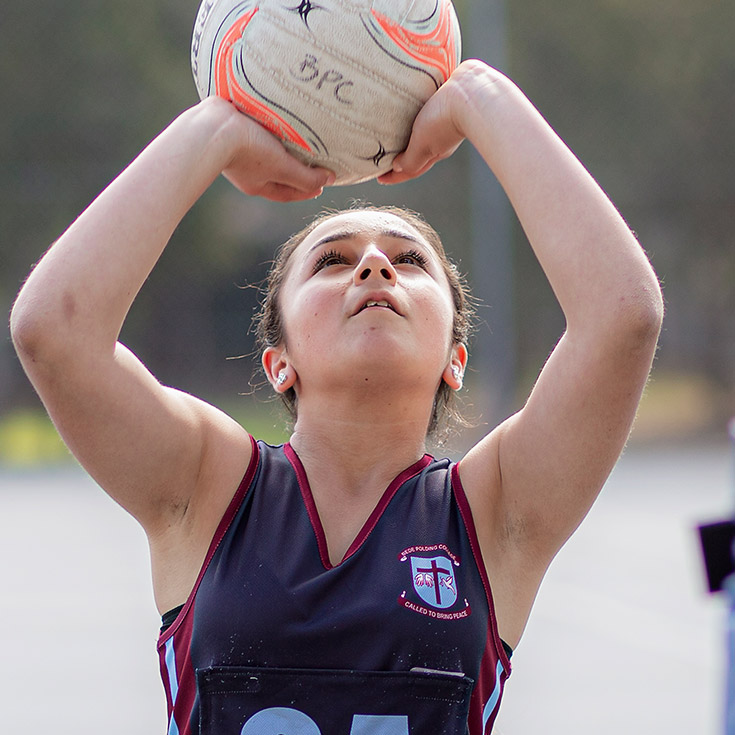 Exceptional creative arts opportunities to develop and showcase students' talents.
Subject selections that can lead to early entrance to selected universities.
Support programs for students with additional learning needs.
Outreach initiatives that develop students' spirit of generosity and compassion.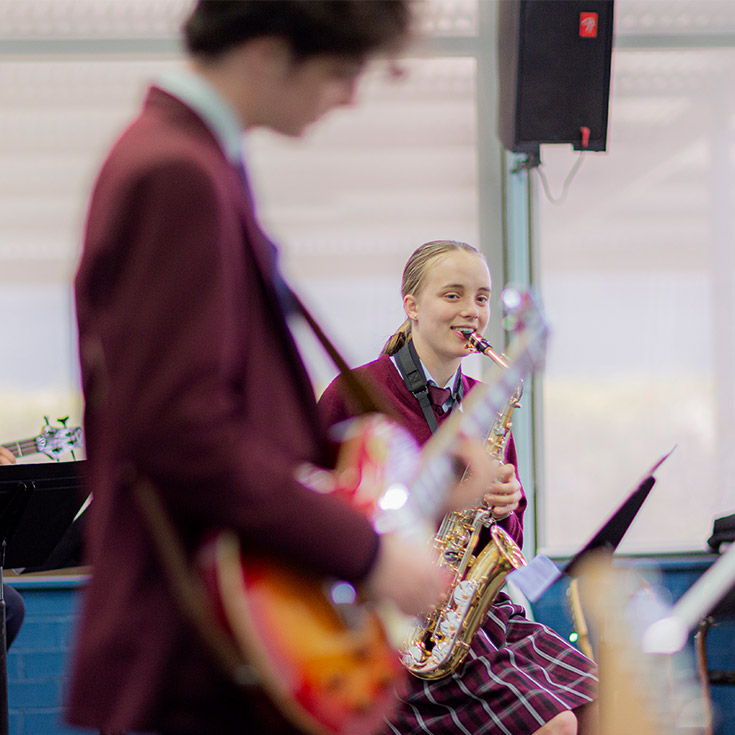 Thank you for your interest in enrolling at Bede Polding
Families seeking enrolment should first complete an expression of interest.
If you have any questions regarding current vacancies, the application process or school tours, please contact our friendly Enrolments team on (02) 4560 2900 weekdays during school hours.
EXPRESSION OF INTEREST

I love school and they show all the talents of the students.
Elizabeth Lark (Year 10 student)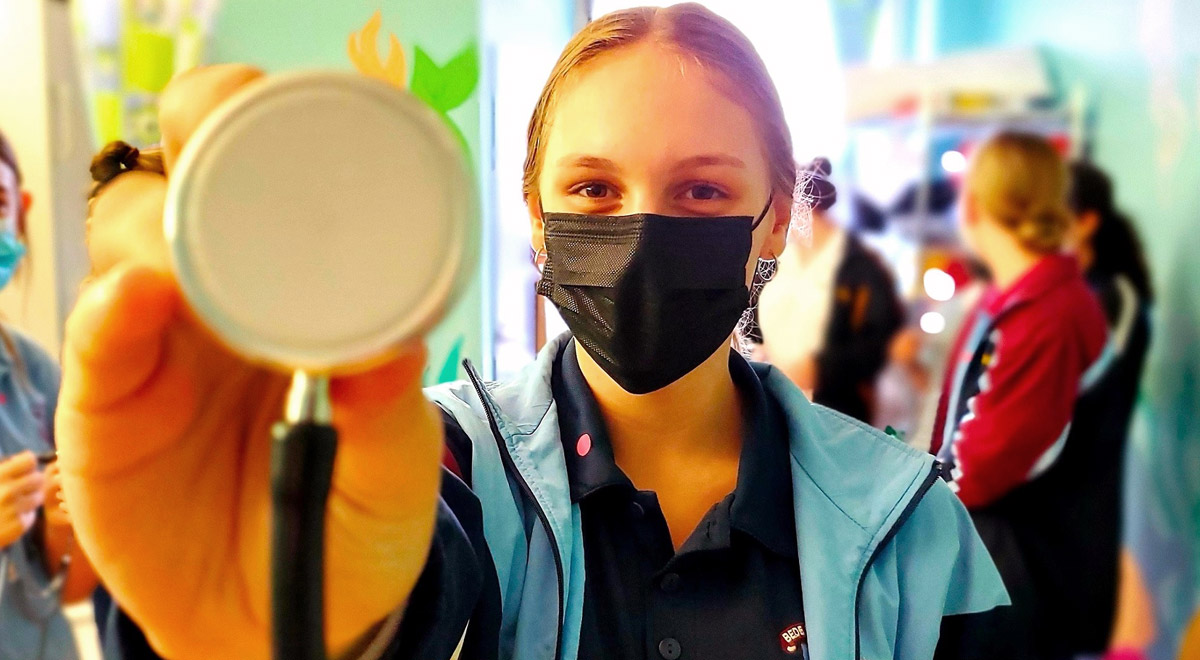 Bede Polding College is a school where students learn and grow into young adults you can be proud of. The teachers and staff are so supportive to their students and parents alike.
Helen Jones (Parent)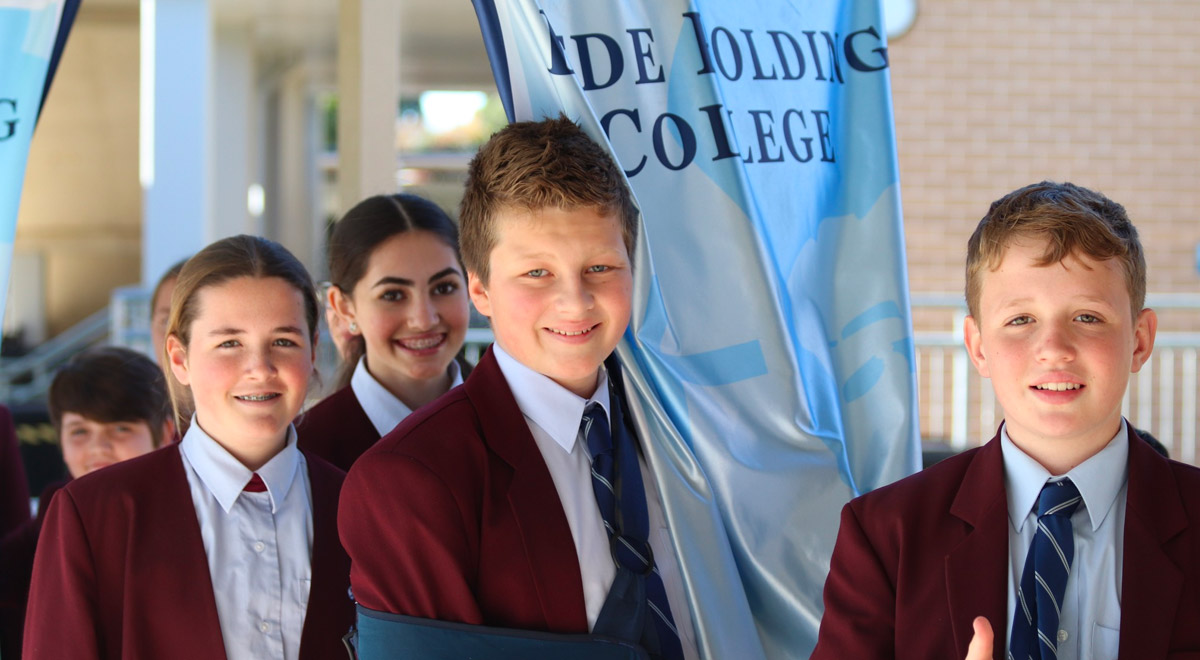 What makes Bede Polding College a great school is not just the education provided, but the community it surrounds its students and their families with.
Harry Edwards
Considering enrolling at Bede Polding?
Find out how to enrol and discover the many benefits of joining our welcoming learning community.
---