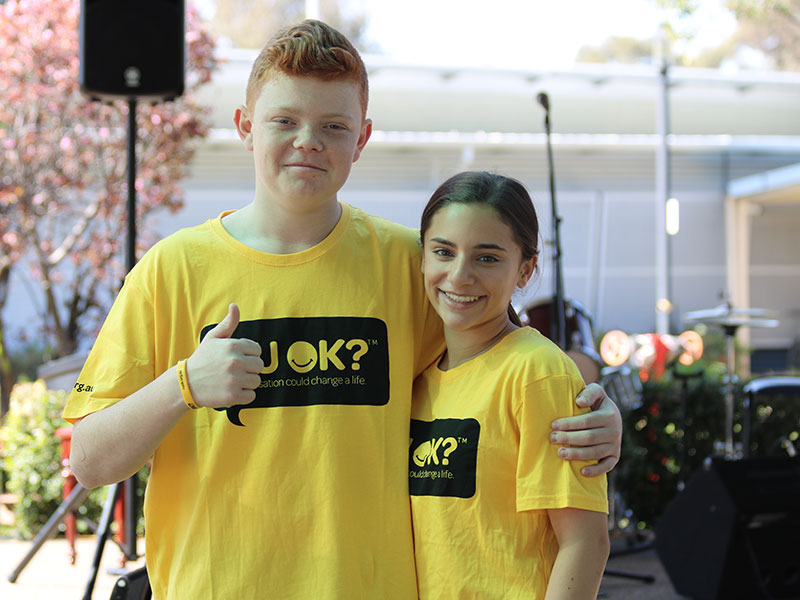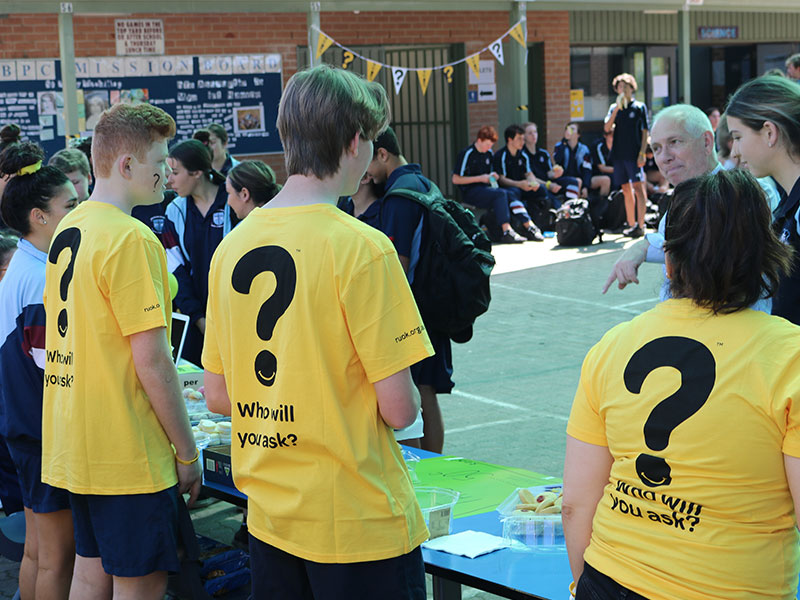 On the 13 September Year 9 set out to proudly raise funds for RUOK Day and the Drought Relief Fund for Australian Farmers relief appeal.
With Mr Tuano leading the group. All students contributed by making a donation on the day.
Year 9 Food Technology representatives (Taya Hili, Paris Newport, Amber Muscat, Nicole Vella, Emma Weller, Rachel Montebello, Nancey-Rose El Hendy, Madeline Sultana and Tara Galea) cooked and sold Mars Bar slice and sold it throughout the school.
R U OK? Day is a national day of action in September dedicated to reminding people to ask family, friends and colleagues the question, "R U OK?", in a meaningful way, because connecting regularly and meaningfully is one thing everyone can do to make a difference to anyone who might be struggling.
Got a niggling feeling that someone you know or care about it isn't behaving as they normally would? Perhaps they seem out of sorts? More agitated or withdrawn? Or they're just not themselves. Trust that gut instinct and act on it.
By starting a conversation and commenting on the changes you've noticed, you could help that family member, friend or workmate open up. If they say they are not ok, you can follow the four conversation steps below to show them they're supported and help them find strategies to better manage the load. If they are ok, that person will know you're someone who cares enough to ask.

Events such as these and the efforts of our Bede Podling students are a great way to bring people together to see the power of conversation. It was an amazing day with the student's hearts in the right place and they made their teachers proud.
Huge thank you to the year 9 Pastoral Team (Miss Doohan, Miss Micallef, Miss Prasida, Mr Bunoza and Miss Arenelli) who helped in the preparation of the day. A video was made and shown at form meeting, poster made and distributed through out the school and a positivity card for students to keep in their wallets.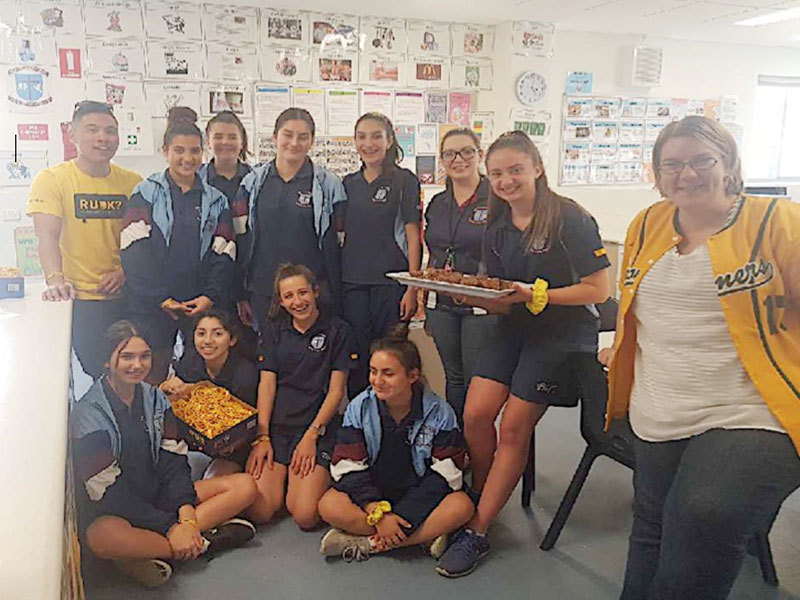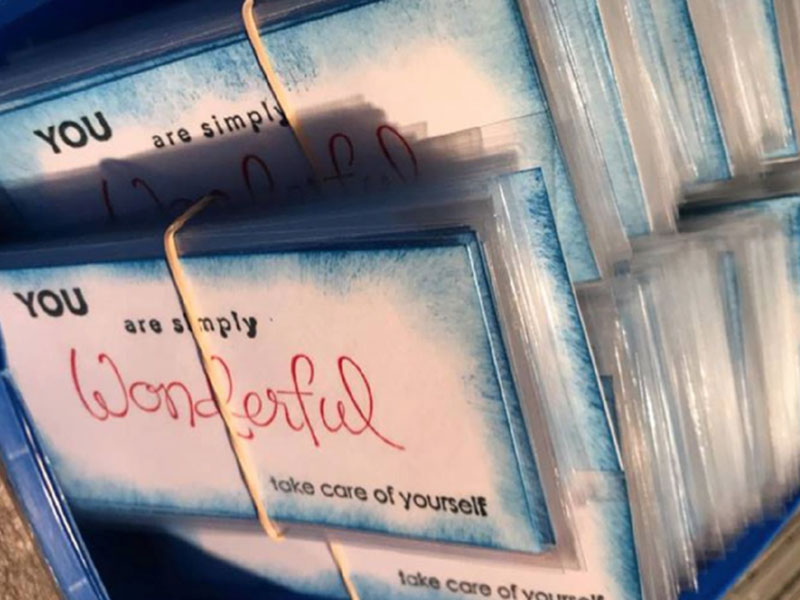 ---
View and download photos from this event