Social Justice
The community of Bede Polding College has a rich tradition of care.
Catholic education supports students becoming more informed about the world and their role in its future.
These matters are important to all young people and St Demo's discusses global issues with our students in a supervised school setting. Social justice initiatives empower young people to be part of a solution.
There's no better way for students to express the principles of Catholic social teaching than to stand together with their peers and teachers at school in support of those most in need.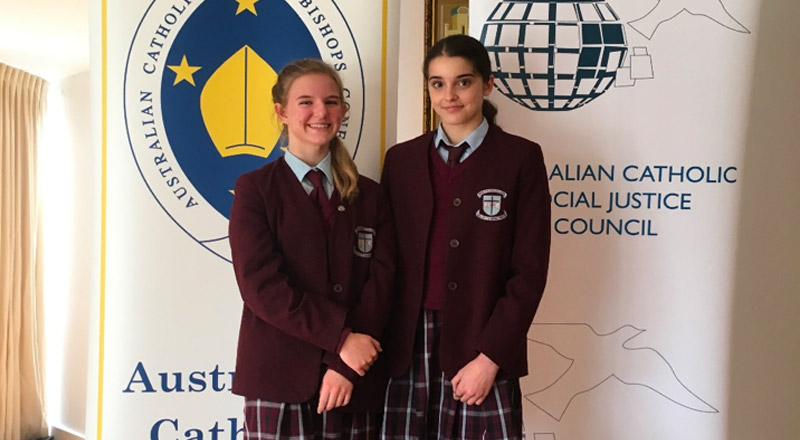 The students at Bede Polding College are provided with opportunities which demonstrate a willingness to serve, give and to pay forward deeds which do not seek recognition or receive reward.
As Catholics we cherish a commitment to social justice, and at Bede Polding our social justice work has local, national, and global perspectives. Each of our year groups supports a nominated charity, and as a whole, our college provides ongoing support to the Vinnies Winter Appeal and Sleep out, the Vinnies Christmas Appeal, Caritas Project Compassion and Hawkesbury Community Kitchen.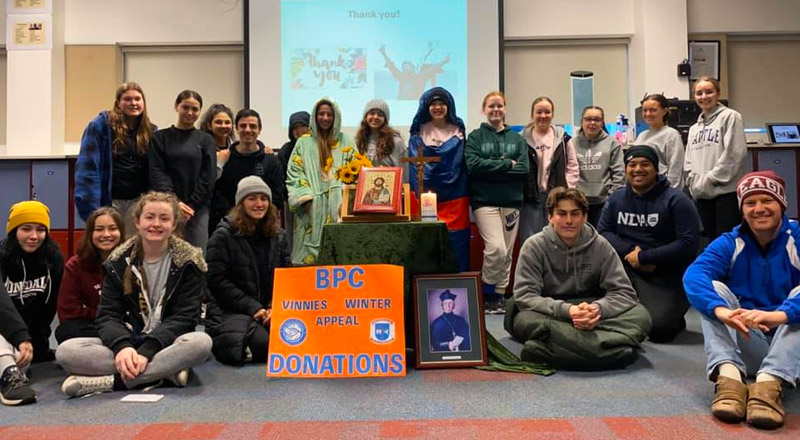 Each year group supports a nominated charity.
These charities are:
| | |
| --- | --- |
| Year 7 | Good Sam's Foundation |
| Year 8 | Mary MacKillop Today |
| Year 9 | Edmund Rice Centre |
| Year 10 | Marist 180 |
| Stage 6 | Youth Off The Streets |
| SRC | San Miguel Family Centre, Richmond |
Each year group supports a nominated charity.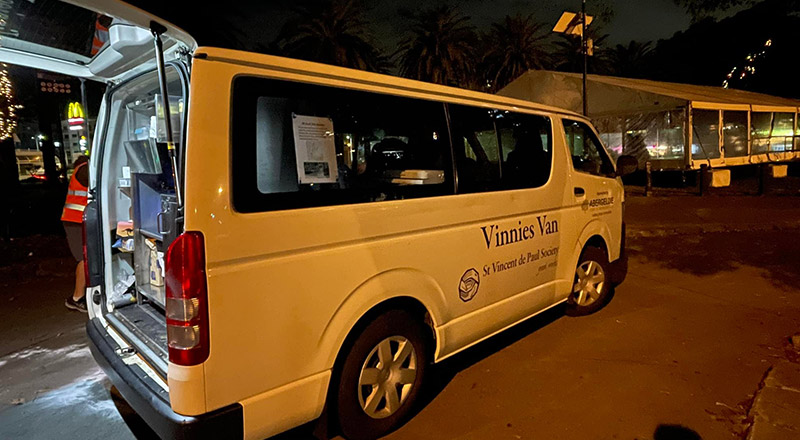 Incursions and excursions
Incursions and excursion are organised regularly to extend our students' understanding of the need for inclusiveness for all members in our communities. Some examples of these experiences include:
The Sydney Jewish Museum (Human Rights and Bullying programs)
Edmund Rice Centre (Justice Literary Event)
Human Flow: A Refugee Experience
Australian Catholic Social Justice Council's annual Catholic Social Justice Statement launch
CEPD Bishop's Statement annual launch
Ethical Leadership days for student leaders.